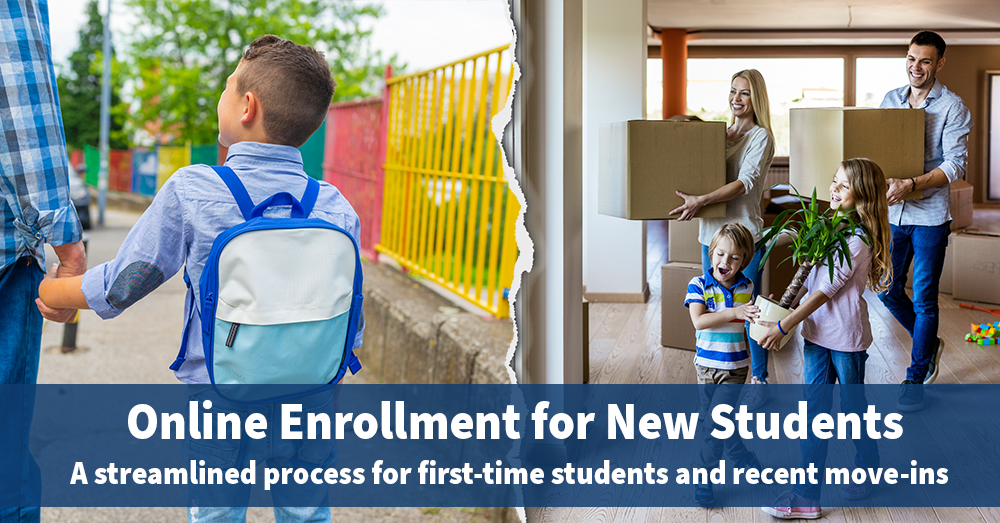 Are you looking to enroll a child in one of our schools — now, or for the coming year
Canyons School District has launched an online enrollment portal to assist families in registering new students during the COVID-19 pandemic so they can take advantage of the at-home instruction being provided throughout the "soft closure" of our schools. Traditionally, students who are new to Canyons have had to register in person so they can provide verifiable copies of their birth certificate along with other required documentation.
Now, to streamline the process, the District has created a way for families to scan and preliminarily submit those documents online. The online tool is available to all those enrolling in Canyons for the first time, whether they've recently relocated here and need to enroll in classes immediately, or they're a toddler preparing for "big kid school" in the fall.

Technology is empowering Canyons District students to learn from home, but can pose challenges when they can't log in to online learning platforms or their computing device malfunctions.
To help students and parents troubleshoot technology blips and breakdowns encountered while navigating the new world of distance learning, Canyons District has created a Technology Help Hotline at 801-826-5200. The hotline will be dedicated to supporting families and staffed Monday through Friday, 7 a.m. to 3:30 p.m. Anyone needing to request help outside of those hours may do so through CSD's online request form.
"The hope with the hotline is that it will give families an extra avenue for connecting with us during business hours," says CSD's Information Technology Director Scot McCombs. "The dismissal of schools and switch to online learning is new for students and can be stressful. We want them to know there's help available to overcome any technological problems they encounter."